Features of an optical fiber laser welding machine
Views:8 Author:Cora Publish Time: 2021-03-11 Origin:laser welding machine
Model: 1000W
Operating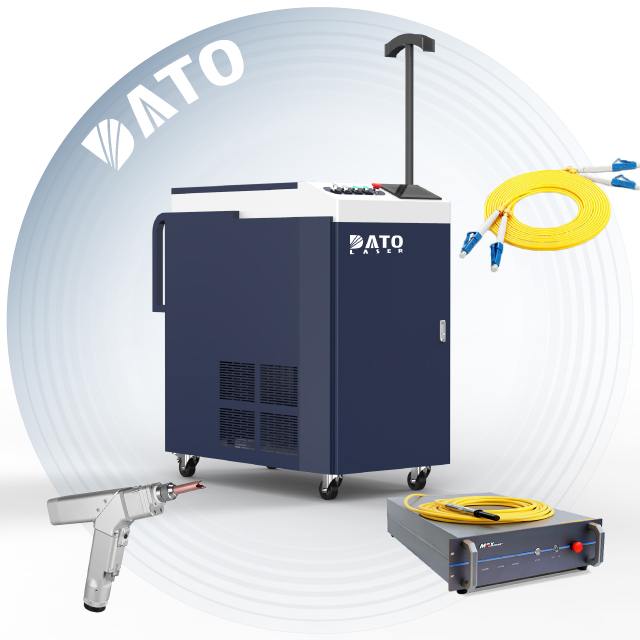 mode: Continuous/Modulation

Power requirements: 220V/380V
Welding thickness range: 0.5-0.8MM

Welding line requirements: ≤0.5mm
To begin with, since this fiber laser welding system uses an imported condensing cavity, the laser's conversion efficiency is higher, resulting in a thinner spot and greater penetrating strength.
Secondly, the machine has a patented energy feedback device that allows it to precisely regulate the energy of each laser point, resulting in a uniform and consistent welding effect.
Advantages of the product
This equipment utilizes a one-of-a-kind optical device architecture that offers reliable optical efficiency.
The machine's repeatable frequency is high, and the welding speed is faster.
The machine's architecture is very user-friendly, with a stage for simple use.
Each optical path in the host has light-blocking shutters that can satisfy the specifications of repair welding.
Materials of application
DT-W can application in stainless steel, aluminum, copper, chromium, nickel materials,etc.
Our Company
We are funded by self-motivated practitioners with deep business expertise in their sectors. Many of these professionals work in unison with one another to complete the assignments assigned on schedule. Furthermore, all of our staff are well-versed in the use and handling of modern computers.
We have a good presence in this sector thanks to our high-quality machines and robust operation. We have won the confidence of many customers as a result of our open corporate dealings and ethical policies.
Please contact datolaser if you have any questions about this machine.