Automotive production-the frontier of the application of laser cutting technology
Views:6 Author:Site Editor Publish Time: 2021-01-18 Origin:Site
The role of cars in the lives of individuals is becoming more and more important. It has increasingly moved from a single mode of transport to mobile living and office spaces, catalyzing automotive growth in the direction of intelligence, high-end and diversification. At the same time, with the rising prosperity of the domestic economy, national demand for automobiles has risen year by year, and many new trends have emerged in the automotive industry. Electric vehicles have started to grow, for example, and the industry has suggested higher performance in terms of safety, energy savings, environmental protection and automotive lightweight.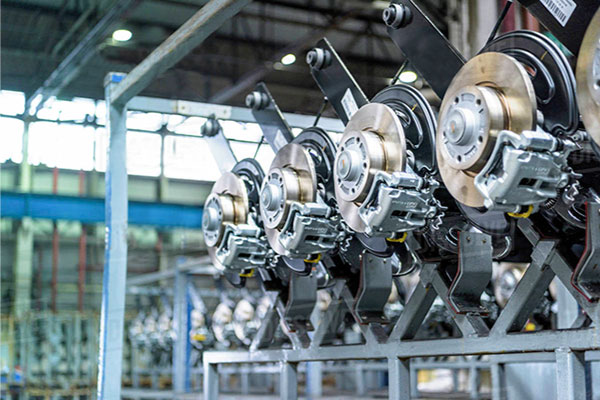 Automotive manufacturing is a massive system engineering system that involves the completion of a number of processes and technologies. Advanced technologies embodied by laser processing, industrial robots and digital control have been constantly promoting the improvement of the automotive manufacturing industry in recent years. Lasers are intended to bring innovative breakthroughs to the growth of the automotive manufacturing industry as an advanced processing tool! Three-dimensional laser cutting fulfills the current mold industry's urgent needs.It can effectively increase the efficiency of the automotive panel mold trimming line, decrease the number of explorations, speed up the trimming line determination process, and effectively shorten the manufacturing cycle of the mold.
Datolaser has been committed to the advancement of the automotive manufacturing industry for several years as an industrial laser technology provider, offering multi-faceted, high-quality application solutions for laser processing for automotive manufacturing. The company has created and manufactured a range of laser cutting equipment that can offer perfect plane cutting and three-dimensional cutting effects to auto parts.
The laser transmits the laser to the cutting head by the three-dimensional fiber laser cutting system and gantry crane launched by the fiber laser, and the robot controls the special-shaped processing of the three-dimensional automotive components, which eliminates the conventional processing method, reduces the investment in molds and dramatically shortens the time for manufacturers of automobiles. The development cycle with the supplier of parts increases the quality of processing and the precision of cutting workpieces and lowers the cost of production. It is a powerful instrument for producers of automobiles and suppliers of parts to boost their competitiveness.